Brazilian Catuaba 卡图巴
Contact Person 下单联系:


Brazilian Catuaba卡图巴- catuaba nourishing essence
Male enhancement product / Strong and Hard Penis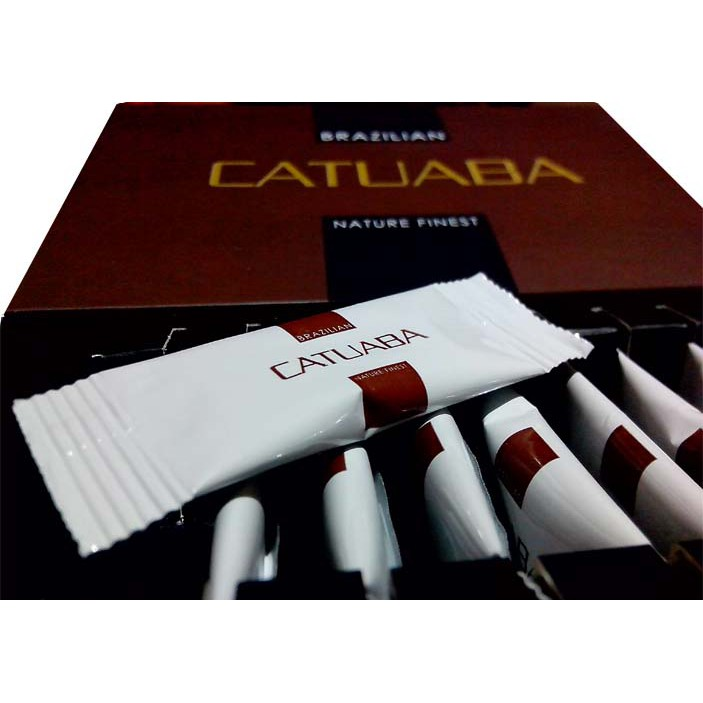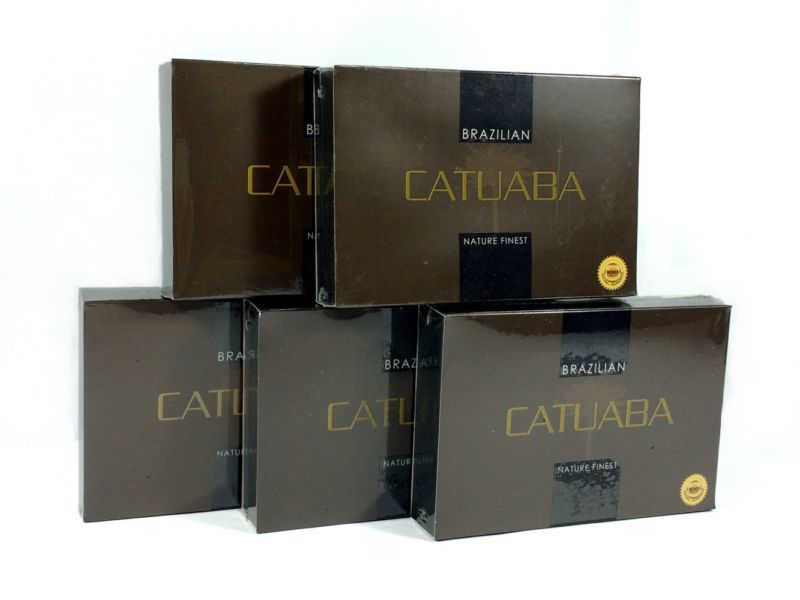 General Tonic
No Side Effects
Catuaba is considered a "nervine" or agent that strengthens and balances the function of the nervous system and may be both stimulating and sedating. As a nervous system tonic, it is believed to restore and nourish the system and has been used to relieve agitation, nervousness and anxiety (often accompanied by apprehension of danger), restlessness, tension, increased heart rate and shortness of breath.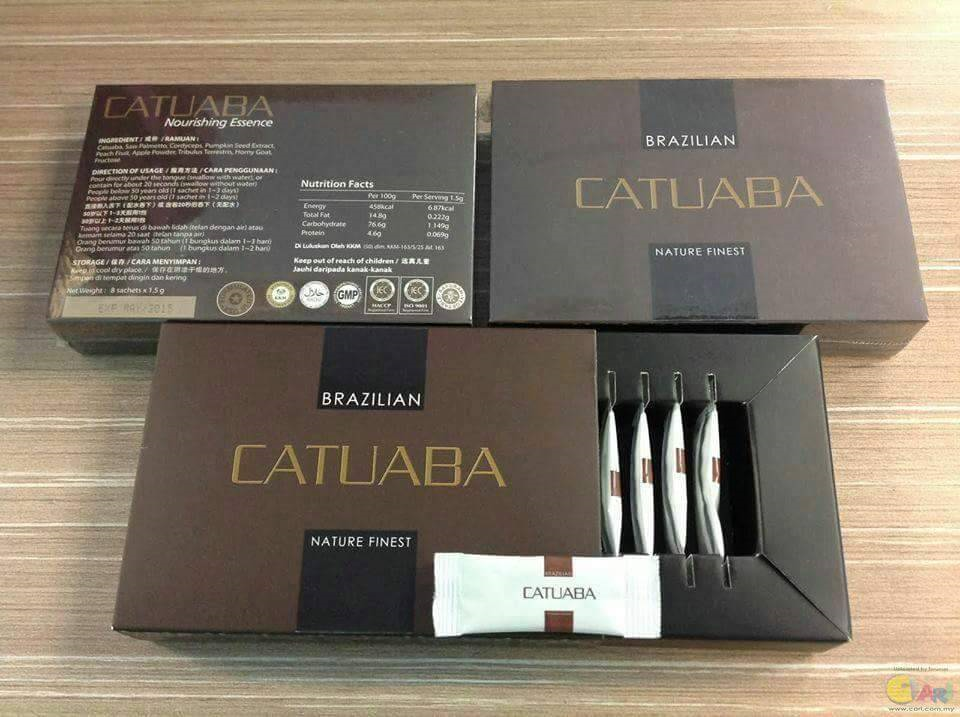 Benefits of Catuaba Nourishing Essence :
Makes you physically very strong, health and vigorous.
Promotes blood circulation, prevents cardiovascular disease
Lowers blood cholesterol
Active metabolism
Enhances body immunity system
Enhances liver, kidney and lung functions
Anti- inflammatory
Treat benign prostatic hyperplasia
Improves sexual life
Enhances fertility of both men and women
Improves fatigue and anxiety condition
Improves memory condition
Helps in stress treatment
Prevents Diabetes
Enhances sexual drive
Stimulates the central nervous system
Strengthens the heart
Prevents Stroke and kidney failure
Expands blood vesssels
Increases libido in both men and women
Treats frigidity and low sex drive in women
Strengthens Male reproduction organ
Tonic for genital function
Strengthens the heart
Expands blood vessels
Helps to lower the high blood pressure
Nourishes and strengthens overall body functions and individual organs
Relieving general exhaustion, fatigue, weakness and overall debility.
Directions for use of Catuaba Nourishing Essence :
Pour directly under the tongue (swallow with water), or contain for about 20 seconds (swallow without water)
People below 50 years old 1 sachet in 1-3 days
People above 50 years old 1 sachet in 1-2 days
Ingredients of Catuaba Nourishing Essence :
Catuaba, Saw Palmetto, Cordyceps, Pumpkin seed extract, Peach fruit, Apple Powder, Tribulus Terrestris, Hormy goat, Frutose.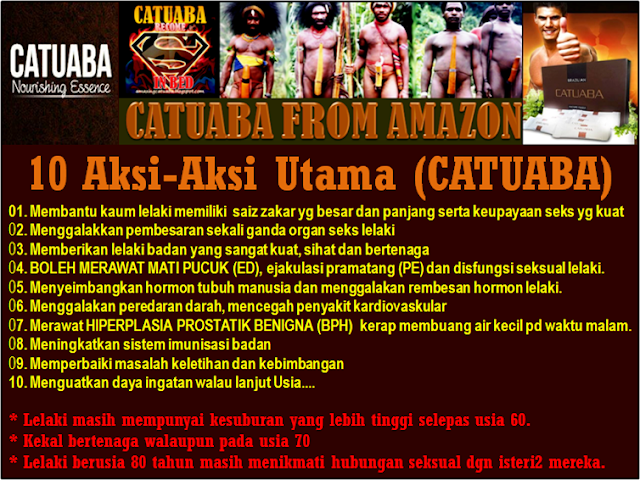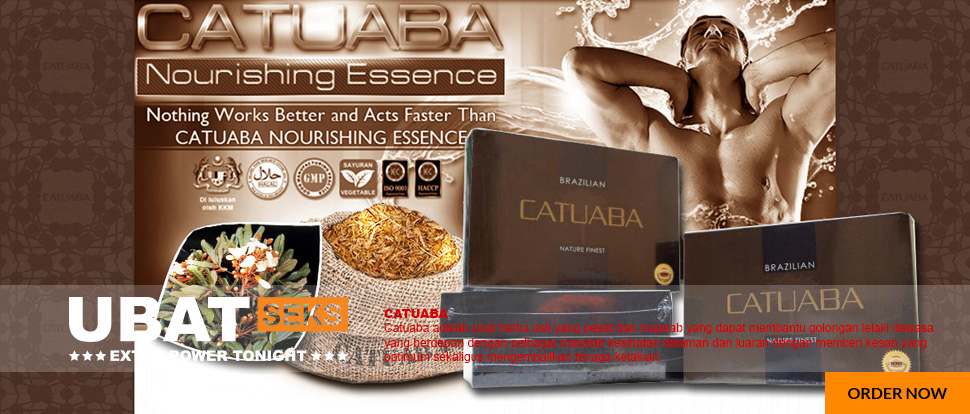 供应商/集运任何国家 (联络方式)
Contact Person 下单联系:


Accept WESTERN UNION Any Currency Dollar Payment .
Accept Bank Transfer /Singapore Bank Make Transfer /MALAYSIA Bank/Touch N Go / Grab Pay .
Alipay China Dollar / Wechat Pay / China Bank Online Transfer
支持付款微信人民币/支付宝/Western Union 西联汇款任何货币/新加坡户口银行过账/马来西亚/中国银行户口等~
如有不明白请联系我本人+60176208300,谢谢!
---